OPEN for NUCCA Chiropractic and Massage!
COVID-19 and Precision Spinal Care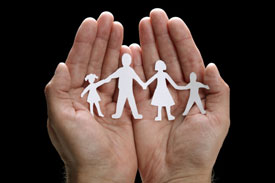 UPDATED NOVEMBER 18, 2021
In accordance with the Provincial Public Health Emergency Order, we are OPEN for NUCCA Chiropractic care and Therapeutic Massage.
We are operating under normal office hours. We are considered essential service and are not required to ask for proof of vaccination. Masking requirements implemented on September 4, 2021 remain in effect for all  pubic spaces including our clinic.
Dr. Ryan's Hours:
Monday- 9:00am – 6:00pm
Tuesday- 8:00am – 5:00pm
Wednesday- Closed
Thursday – 9:00am – 6:00pm
Friday- 8:00am – 1:00pm
Saturday- 9:00 – 12noon
Massage Hours:
Monday- 9:00am – 6:00pm
Tuesday- 9:00am – 6:00pm
Wednesday- Closed
Thursday – 9:00am – 6:00pm
Friday- 9:00am – 6:00pm
Saturday- 9:00am – 12noon
To book your next appointment you can…
Here are the Covid-19 procedures that we have implemented in the clinic:
Increased sanitizing and cleaning of the clinic and treatment rooms

The tables are wiped down between each patient
Hand sanitizing stations are set up around the clinic

Pre-screening of patients and those that accompany patients before they enter the clinic

Timing patient visits to allow for physical distancing

Reception chairs set up 6 feet apart. We can accommodate up to 3 groups of people in our reception area.
We have a plexiglass barrier at the front desk for Marie and Amy.
You will see Dr. Ryan Brown, Jennifer Mason, Lesley Gilroy and Kim Canjar wearing a mask.
Thanks again for your continued support of our office! It means a lot especially in these ever changing times! We are always happy to serve you, your friends and your family and we feel it is a privilege to do so! Take care, stay safe, be healthy and we'll see you soon!
Yours in Health,
Dr. Ryan and the Precision Spinal Care team!
Here is a helpful link for more information about COVID-19 in Alberta
Here is some Guidance for Better Mental Health during the COVID-19 pandemic.

Precision Spinal Care | (403) 201-1954