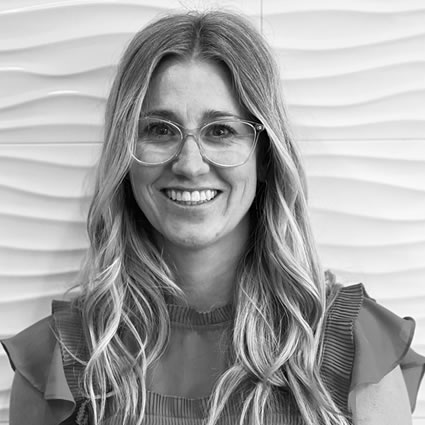 Meet Kira Hall
Rececption
At Precision Spinal Care, we believe that the first smile our patients encounter sets the tone for their entire visit. That's why we're proud to introduce Kira. With a genuine passion for patient care and a heartwarming smile that brightens up our reception area, Kira is the first point of contact for our valued patients.
With a deep understanding of chiropractic care and a commitment to providing the highest level of service, Kira is more than just a receptionist – she's a caring and compassionate member of our healthcare family. Her goal is to create a positive and stress-free environment for every patient, so you can focus on your wellness journey without worry.
Kira was inspired to work in the healthcare field as, in school, the sciences and alternative health care practices interested her. "As an avid migraine sufferer, I gravitated towards studying chiropractic."
Qualifications and Education
In 2007 in her hometown of Calgary, Alberta Kira earned her Bachelor's degree in General Arts & Science from Mount Royal College. Kira then furthered her studies in San Jose, California where she earned her Doctor of Chiropractic from Palmer College of Chiropractic West in 2011.
For Kira, the most rewarding aspect of her job is being a part of someone's healthcare journey. It's nice to see our patients get back to doing the things that they love!
Outside the Practice
When she's not working, Kira enjoys spending time with her husband, their two young daughters, and their puppy. She also likes camping, biking, hiking, and playing softball.
Kira looks forward to greeting you when you visit us for your next appointment!
CONTACT US »

Bailey Vogstad | (403) 201-1954