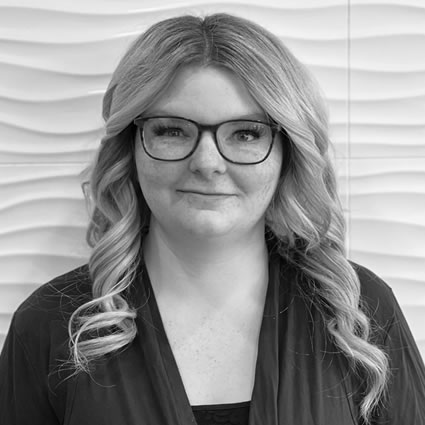 Meet Ashley Hall
Reception
As part of our Precision Spinal Care team, Ashley plays a vital role in ensuring your experience at our practice is seamless and positive. With her exceptional organizational skills, she is committed to making your visit as comfortable and efficient as possible.
Ashley's professional journey took an unexpected turn due to the impact of the pandemic. Previously working as a full-time hairdresser, Ashley found herself facing multiple salon closures. Determined to pursue a new path, she made the decision to return to school to become a Medical Office Assistant and Unit Clerk, and we couldn't be happier that her career change brought her to Precision Spinal Care.
Qualifications and Education
Ashley holds a diploma as a Medical Office Assistant and Unit Clerk from the Medical Reception College. Her comprehensive training equips her with the necessary skills to efficiently manage administrative tasks and support the smooth functioning of our chiropractic, massage and manual osteopathic practice.
Outside of work, Ashley indulges in various hobbies that bring her joy and relaxation. She has a talent for crochet and delights in creating beautiful pieces. Additionally, she cherishes quality time with her beloved cats and enjoys the company of friends.
Get to know more about Ashley when you visit us for your next appointment.
CONTACT US »


Ashley Hall | (403) 201-1954