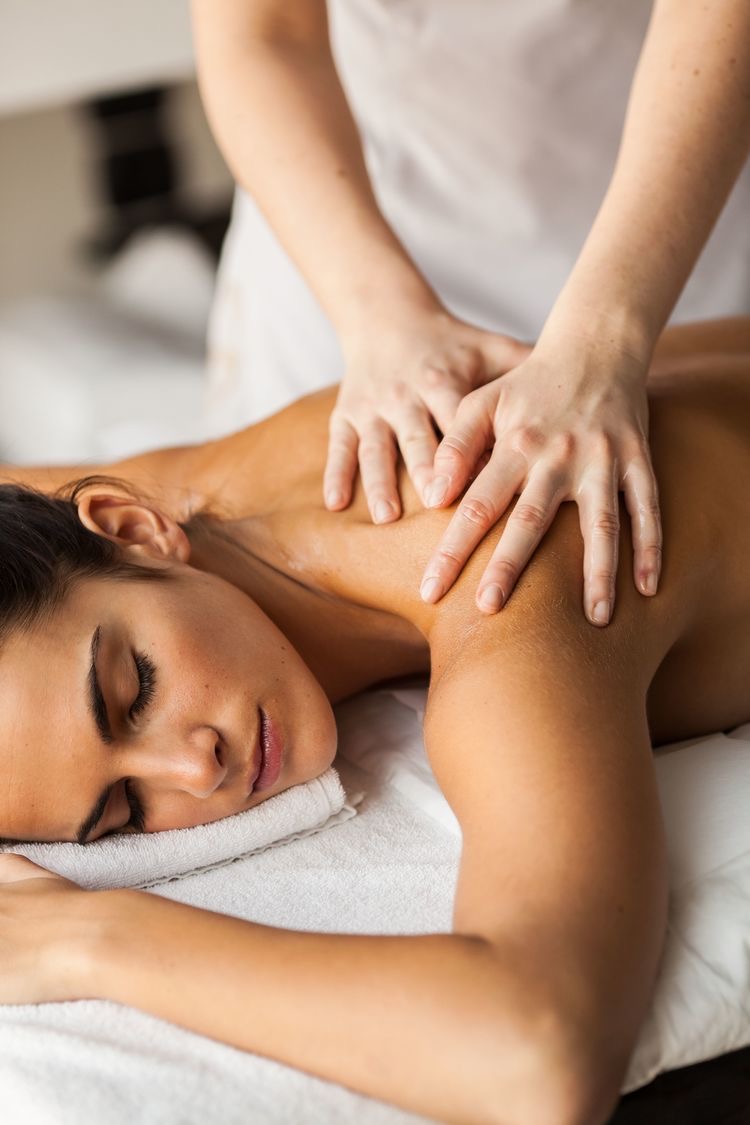 Massage Therapy
We have 3 Massage rooms in our wellness focused office and we are so thrilled to work with such a talented group of Massage Therapists
Our highly trained massage therapists utilize a wide variety of training and skills to work with soft tissue and joints for therapeutic and preventative care.
Our Team Approach
We recommend massage in combination with NUCCA chiropractic care. While chiropractic focuses on the relationship between the spine and how it impacts the nervous system, massage therapy focuses on the relationship between the soft tissues and joints of the body and how they impact the support structure of the spine. Both disciplines work together to rehabilitate the body to achieve proper alignment, balance and function.
Massage Therapy Specialties
All of our massage therapists are registered and set up for direct billing. Our therapists specialize in the following techniques…
Deep Tissue
Craniosacral
Cupping
Post Injury
Rehabilitation
Paediatric
TMJ
Hot Stone
Myofascial Release
Relaxation
Joint Play
Lymphatic Drainage
Aromatherapy
Reiki
Pregnancy & Infant
 Head & Face Massage
 Reflexology
Whiplash
Get Started Today
At Precision Spinal Care, we offer our new patient forms online, so you can fill them out in the convenience and comfort of your home or office. Please print and fill out the forms. Once completed, please bring them with you to your first appointment. Contact us today to book the next available massage appointment in Calgary SW.

Massage Therapy Silverado, Calgary SW AB | (403) 201-1954