Essential Oils
Our Top 10 Favorite Oils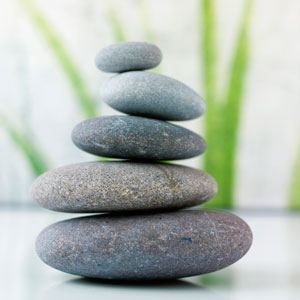 The world of essential oils can be overwhelming, but it doesn't have to be. The first thing to know is that essential oils can be a single oil or a blend of a few oils. They can be chosen for their wide range of uses or their appealing aroma. The following are our top 10 favourites!
Lemon
Lavender
Peppemint
OnGuard
Wild Orange
Frankincense
Easy Air
Tea Tree
Digestzen
Serenity
The Basics
Lemon, lavender and peppermint are your three most basic oils, because they have such a wide range of uses. If you don't have any oils and are looking to introduce a natural healing approach within you home, I would start with these three oils. Here are a few ideas of different ways to use essential oils in your every day life.
Lemon – Cleansing – You can add a drop to your water and drink to cleanse your body and aid in digestion. Support your respiratory system by adding it to a diffuser or add it to a glass bottle with water and vinegar to create a simple yet powerful home cleaning solution!
Lavender – Calming – Diffuse a few drops to promote a restful sleep. Add a drop to your moisturizer to soothe your skin. Soothe a bug bite or stop a nose bleed. Add to water or tea to ease tense feelings.
Peppermint – Invigorating – Rub into areas of tension on your neck, shoulders, head and back to relieve pain. Diffuse for a mid-day energy boost. Add a drop to your water to sooth nausea or keep you cool during a workout.[/tab][tab title="A Healthy Lifestyle"]
Who doesn't need help sustaining a healthy lifestyle? The remaining seven oils can help with a multitude of health related issues within your home.
OnGuard – Protective Blend – Rub on the bottom of your feet to promote a healthy response. Diffuse to purify the air and to smell and uplifting aroma.
Wild Orange – Happy Oil – Add a drop to your water for a great tasting beverage. Diffuse a few drops to uplift your mood or have a peaceful environment when the kids get home from school. It also purifies the air.
Frankincense – The Master Oil – If you don't know what oil to use, try frankincense, it does it all! For anything brain related use frankincense. Add a drop to moisturizer to rejuvenate your skin. Can help reduce inflammation when taken internally.
Easy Air – Respiratory Blend – This blend can help reduce the effects of seasonal threats. Rub on chest and inhale to combat a cold. At the first signs of an ear infection rub around the outside of your ears and down the side of your throat. Can be applied every hour if needed.
Tea Tree – First Aid in a Bottle – Great for kids healing cuts wounds and skin infections. Rub into fingernails and toenails To keep them looking healthy
Add to face wash for skin cleansing benefits. To cleanse and freshen the air add a few drops to your diffuser.
Digestzen – Digestive Blend – Add one drop to a Glass of water to help with indigestion and nausea. Rub directly on your stomach to alleviate bloating. rub on your sinuses to help with a sinus infection.
Serenity – Restful Blend- Add a few drops to your diffuser at night for a restful sleep. Wear as a perfume for a calming effect by rubbing into your temples or wrists.
Live Oil Life
Essential Oils when added to our personal and home care routines can yield amazing results. Oils can help reduce chemical, emotional and physical stress from our lives and can help remove toxins from our homes! Ask for more information if you'd like to live an oil life today!
All Purpose Home Cleaning Spray
It might surprise you to know that you can put together a simple, inexpensive and non-toxic cleaner from ingredients already lying around your home. Making cleaners from essential oils is safer for your family and safer for the environment. This cleaning spray is perfect for the hard surfaces in your kitchen or bathroom!
All Purpose Home Cleaning Spray
8oz. glass spray bottle
16 drops of essential oil
1/2 cup vinegar
1/2 cup water
These essential oil combinations work well:
Lemon & Lavender
Eucalyptus, Peppermint & Wild Orange
Grapefruit & On Guard
Want More Information?
If you are ready to find out more, call our Precision Spinal Care team today! We offer same-day appointments for immediate attention. Contact us today!
CONTACT US »

Essential Oils Silverado, Calgary SW AB | (403) 201-1954